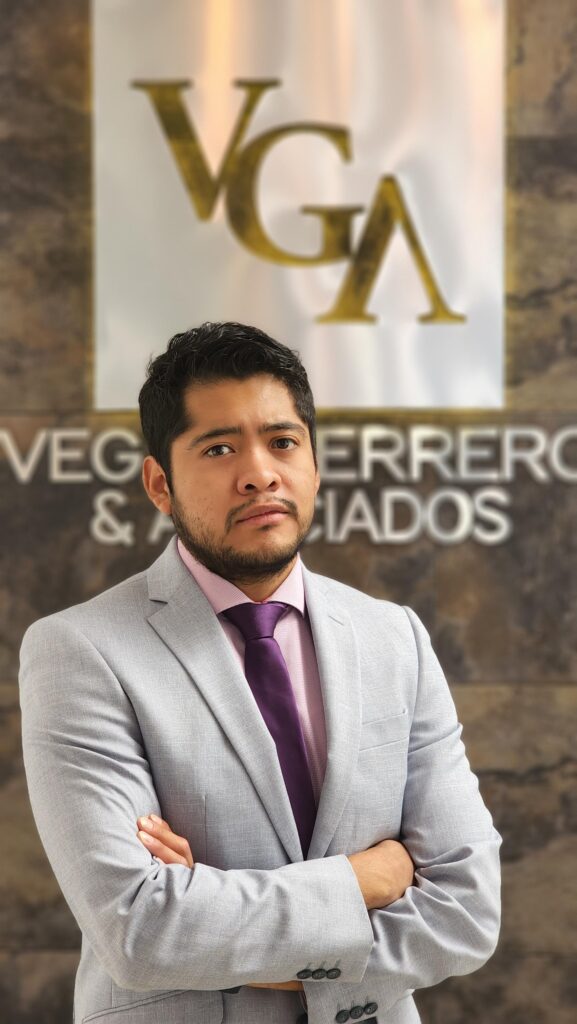 Francisco Eduardo Lomelí García
(francisco.lomeli@vegaguerrero.com)
Francisco Eduardo Lomelí García, graduated in Law from Universidad Autónoma de Aguascalientes, he had performed in different legal areas since the beginning of his student career, he held differents possitions in the public and private sector, which allowed him to develop social, administrative and process skills, which strengthen the activities he carries out. Since 2018, he has worked as an attorney in the area of labor litigation, focused on the defense and consulting services of companies and employers, however he also has experience in civil, commercial and family law.
Among the activities he carries out are: the preparation, review and analysis of labor service agreement, assistance and preparation of labor termination agreements, also in the contentious area, attend to the preparation and assistance of hearings in the labor trials, before the local and federal labor board.
In addition to the above, he has continued his professional preparation with diplomas taught by publics and privates institutions that have raised his curricular profile.