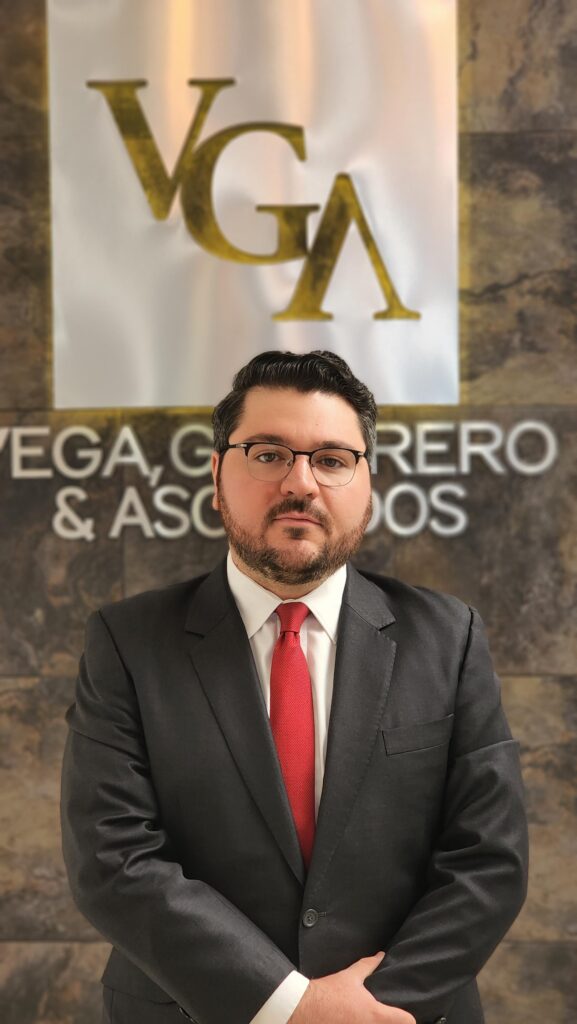 Pablo Alberto del Valle Reyes
(pablo.delvalle@vegaguerrero.com )
Pablo Alberto Del Valle Reyes obtained his law degree from the Universidad Panamericana Campus Aguascalientes, he was awarded a recognition for outstanding performance in the General Examination EGEL applied by the CENEVAL.
During his university studies, he represented Universidad Panamericana Campus Aguascalientes twice in the Willem C. Vis International Commercial Arbitration Moot in Vienna, Austria, serving as team captain in his second year.
He is currently developing in the contracts area of the firm. He has been involved in drafting and negotiating contracts with companies in the United States, Italy, Spain, and Saudi Arabia. He has experience in drafting and negotiating contracts in the fields of industrial manufacturing, automotive, Oil & Gas, freight forwarding and real estate.
(alejandro.rivera@vegaguerrero.com)