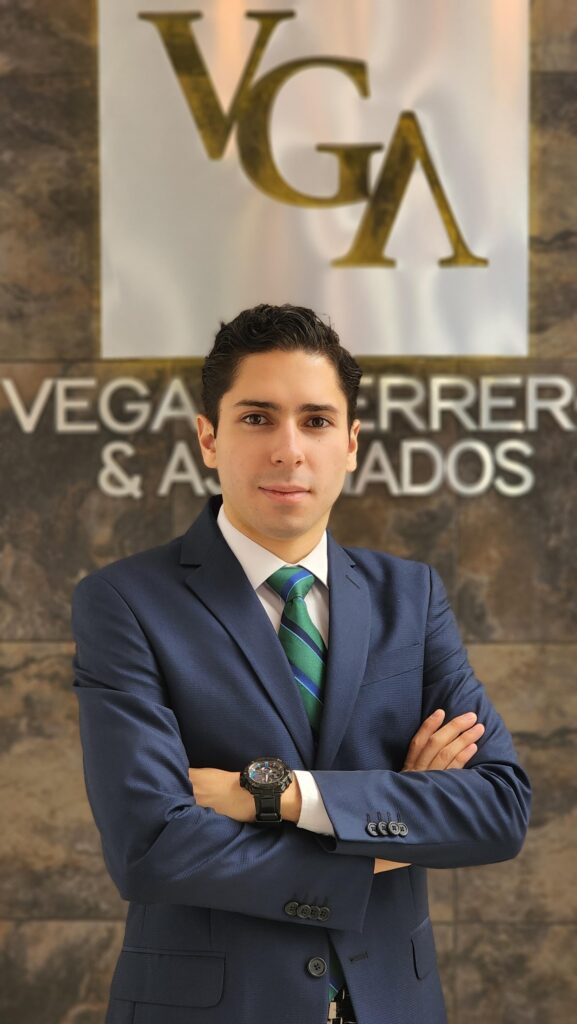 Alejandro Rivera González
(alejandro.rivera@vegaguerrero.com)
Alejandro Rivera is a graduate of the Universidad Autónoma de Aguascalientes in Law, one of the most recognized in the state of Aguascalientes, has experience in the commercial area, contracts, agreements and the labor area.
He currently works in the area of labor litigation, focused above all on the employer defense strategy at all stages of the procedure, from prejudicial conciliation anticipating lawsuits against the companies by the workers, to the work carried out in the attention and relief of audiences.
One of his main professional objectives is to expand his knowledge and specialize in the field of employer labor law, with the aim of providing an optimal service for the business sector that is of great interest to him.