(aldo.munoz@vegaguerrero.com )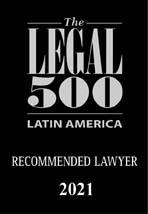 Aldo's practices areas are corporate law and immigration law.
Among the activities that Aldo carries out within the scope of corporate law are: the preparation, review and analysis of contracts necessary for the proper functioning of the companies he advises; the development of shareholders/partners meetings; due diligences; obtaining certificates, licenses and / or permits before municipal, state and federal authorities; among other activities. Also, within his daily activity he advice of foreign companies regarding their incorporation, organization and start-up of their Mexican subsidiaries.
In addition to the above, his professional contribution has allowed foreign companies to have an adequate relocation, recruitment and hiring of foreign personnel, which is necessary for their proper development.